There's nothing like a manicure or pedicure to help you look your best. At our salon, we offer a wide range of nail care services.
Treat Your Nails to the Best
When you visit our salon, you'll get to choose from an array of services, including:
Classic manicures/pedicures

French manicures/pedicures

Acrylic Nail refills and repairs

Dip manicures

Custom nail designs
Treat yourself to your manicure, pedicure or both. Call today to make an appointment, or visit us at your convenience.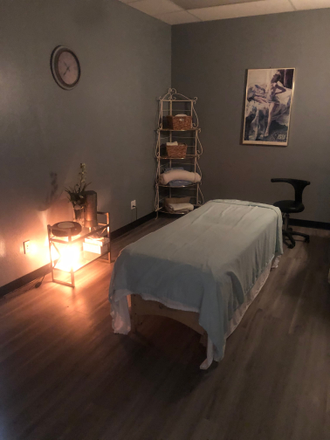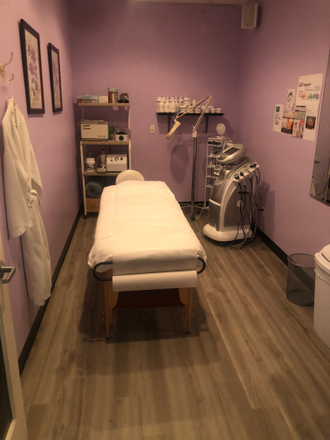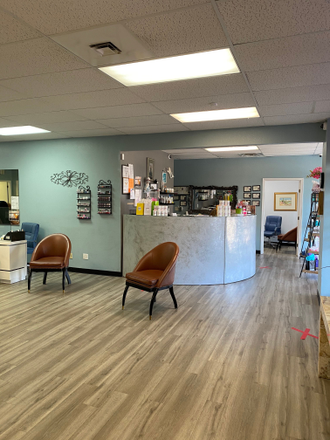 Both Touch Discount Day Spa locations have Anti-Aging Facial Rooms.
- LIVEFIT with Krista. 2/13/2020

AMAZING STAFF, SERVICES, AND PRICES

- Adriana Ibarra. 2/13/2020

Vicky D, is the best for facials & Brazilian wax. She's friendly and make you feel at ease!

The only service I've had done at this Salon is the Brazilian with Angie ❤ so the 5 stars are for her. I wont go with anyone else!

- A google User. 1/6/2020

Great service and great prices. Massages are great. I have been coming here for years and have had consistently good service. They constantly have specials as well.

- Paul Franklin. 0/21/2020

Friendly staff got a waxing with Eva she was so nice and did an excellent job

- Geneva Morales. 0/15/2020

Melissa is an awesome nail tech, she did exactly what I wanted took her time and was very open and nice my nails came out beautiful!

- Yvonne Contreras. 11/24/2019

Maggie did an outstanding job on massage!! Highly recommend to relax and ease tension away!!! A must to get away for a while!

- Claudia Aguilar. 10/25/2019

Had a massage with Maggie and a pedicure with Claudia. Both of them were great and very professional. The whole experience was very relaxing.

- Verónica Barron. 10/11/2019

Maggie did AMAZING! I have gotten plenty of massages at different places and this was by far the best.... even if I live on the other side of town I will make the drive it is WORTH it!

- Vanessa Zamora. 10/10/2019

Love coming here for all the services. Very friendly and professional

I truly appreciate the attention and service they provided me at Touch. I'm definitely going to be a regular 🌸

- Michelle Aranda Morales. 10/3/2019

My daughter won't trust anyone else with her eyebrows and lashes! Our Go to place for facials, eyebrows and waxing! 🤗

Maggie is awesome! Gives the best massages!

- Carrie Merrick. 10/2/2019

Tracy was an awesome massage therapist! I will definitely be coming back 😀

- Georgina Olivares. 9/27/2019

Amazing service! Recommend to anyone

- Irma Andrade. 9/27/2019

We booked a spa day for our wedding party! It was amazing! We had so much fun. The massages, facials and pedicures were amazing!!! I definitely recommend!

- Jessica Bretado. 9/27/2019

Very good service. Good facial.

- Cheryl Crosby. 9/27/2019

Awesome service great massage and specials

- Drew Endress. 9/27/2019

As a last minute going away present for my sister before her wedding , I fly in from Cali and did a spa night for all 6 of us, Touch Day Spa was amazing , they gave us wine, took pics of us! and gave us small gift bags ! Everytime I visit my family in ELP , It is a must for me to visit them !! thank you for a memorable time /Sept. 2019

- Knott's Berry Farm. 9/25/2019

My family has been coming here for years and we have never left disappointed. Alanah, Eva, Crystal, and April are absolutely wonderful at what they do. They take their time to make sure you get exactly what you want. They have always done a wonderful job! Every time we go in, we are greeted by Amber who always make us feel comfortable and welcome. If you're looking for a place to get a quality manicure or pedicure, this is the place to go!

Very helpful, great service!

Great pricing on packages, excellent service, and friendly atmosphere. Have been to other spas in the past and never been comfortable, but feel at home here!

- Darrell Benko. 8/29/2019

The manicurists are all great at what they do! It is super clean and you can see they disinfect the pedicure chairs. Just wish the front desk would stop overbooking the girls. They run late and it defeats the purpose of making an ""appointment."

Miss the N.E store but we were greeted with with open arms. Did a great job.

- Juanita Hansen. 8/8/2019

Excellent place to relax and very good monthly specials

- Claudia Glaser. 6/27/2019

Very Good customer service and Eva gives me a Awesome pedicure makes you feel totally pampered 😊 and relaxed.look forward to my monthly pedicure.Awesome give it a try.

- yolie porras. 6/25/2019

Alanah is excellent. I love this place. I always leave satisfied n happy. Good excellent job

- Gloria Alvarez. 6/13/2019

Great service, great work, love their specials by day & month, and they do a great job with waxes!

Great customer service, I am very satisfied with my lashes, Perla is very professional and I always leave happy, I recommend my all my friends and they to said it is a great place. and will continue to go back.

My fave spa super affordable and staff is super friendly and welcoming

Elizabeth is a fabulous massage therapist. April is a great hair stylist. The nail technicians are also kindhearted and good at their jobs. (My toes are beautiful.) The whole staff is warm and friendly. The receptionists Alma and Amber are helpful and know how to get us all taken care of. (They even accomadate my need for a warmer room.) Great place.

- Danielle Hinesly. 1/23/2019

Yesenia is wonderful with the mani pedi

Manicure was not the best. Gel removal, they don't have the proper tools therefore results were sad. I appreciated the effort to remove by hand (file) but not happy for the money I paid. I'll stick to the other services they provide.

- enrique gcode. 0/11/2019

Best massage, worst Mani pedicure

- Shirley Cienfuegos. 0/10/2019

(Translated by Google) Good prices, excellent place. (Original) Buenos precios ,exelente lugar.

- Silvia Santos. 10/1/2018

Great ambient and great service!

- Guillermo Saldana. 9/10/2018

Everyone there is friendly and professional.

- Jasmin Martinez. 9/3/2018

- Karen Naumann. 8/14/2018

Great service on eyelash extensions!!!

- Martha Guerra. 8/7/2018

I absolutely love this spa, the massages and facials are the best in the city for a real bargain. They always have specials and honor appointment times. This is my go to spot whenever I need a day of relaxation.

My husband got a 25 minute massage there because he was hurting fom his sciatic and he felt so much better afterwards. He had a male masseuse.

- Destiny Franco. 6/30/2018

Senior discount, great service

- Irene Villalva. 6/30/2018

Service is always top notch. I've been coming here for years. It's best if you make an appointment though or else you can wait up to an hour to be seen as a walk in. If you make an appointment, you will be seen almost immediately. They do a great job with the schedule.

- Berenice Monarez. 5/22/2018

Slight delay in the front. Had a Brasilian wax done by Angie (first time done professionally) AWESOME - SUPERB -GREAT experience!! I'll be definitely be going back!! I highly recommend Angie!! ❤

- Mimi Quintanilla. 5/20/2018

Great place!! There was no wait time, they took me right in. Good prices and very good services!! I'm looking forward to my next visit!!

- Cynthia Ohnmacht. 5/13/2018

The only place we Trust for All our spa needs. Everything from massages and facials to waxing and mani/pedis. Angie is the best!! They really know How to take care of their customers

- Erica Hernandez. 5/2/2018

Very clean establishment! Only place I get a pedicure because I've seen them disinfect the pedicure bowls. They do a great job at everything! Kudos to them.

- Gisela Lucero. 4/2/2018

Good experience, friendly staff angie is great for the Brazilian wax😁

- Angela Castro. 3/25/2018

Great Massage and facial!

- Yolanda Vega. 2/27/2018

Best prices and service in town!

I had the best and favorite massage ever with Elizabeth!! She stretched and cater to my muscles. Lucy gave an amazing pedi!

- Victoria I Reyes. 0/25/2018

I get the best body massages

- Monica Aguilar. 0/21/2018

Face wax by Anna and pedi by Lisa. Both were wonderful!

- Stacie howell. 7/19/2017

Great service, friendly staff, amazing prices!

- Rachel Moore. 5/24/2017

Great place! If possible try to make an appointment. That way they can accommodate for their amount of clients

- Clarissa Conde. 4/26/2017

Great place, loved my massage. Super professional. Definitely will be recommending people and definitely will be going back.

After reading the bad reviews I decided to try it anyway. Went here for the first time, got a 1 hour massage with therapist Mary Rose, good massage and good conversation laughs and jokes. Only cost me 40 dollars, that's a good deal. Not sure about there other service's they offer I will try a pedicure next time I go.

Excellent service. Everyone is always very friendly,helpful and prices are very reasonable.

- Liz Siqueiros. 0/3/2017

Amazing eyelash extensions!

- Aariona Woods. 9/6/2016

Rocky rocked my massage. She totally knew my pain and exactly how to relieved it! My pinched sciatica was hurting major because of the inflammation of my vertebrae cause by this extreme humidity. I could walk or stand without excruciating pain. Now I feel brand new and pain free! Thank you so much! I already recommended Touch to a friend that suffers from debilitating rhuemetoid arthritis. I be back for sure and will bring my wife next time. She loves to get mani-pedis.

- Enlightened Buddha. 8/2/2016

- Frank Torres jr. 7/3/2016

Great massage walked in stressed out walk out 😌

I have been going to this place for 6 months now. My husband used to always take me to massage envy but they weren't able to fix the problem that I have. 6 months ago I gave this place a try Rosemary/maryrose gave me the best massage ever! I used to take 6 pain pills before going to bed so I could sleep. After the massage the very next day I felt better now no more pain medications for me. She got magic hands!

I get my pedicures done with Carina & wax with Angie. My experience with theses women are wonderful. No complaints what so ever. I've been going for 2 years. The receptionist are great as well. The staff is friendly & I always feel very comfortable & welcomed.

- Nicole Elder. 6/12/2015

Everyone was very professional! I had a male massage therapist and he was great! Worked out the kinks in my back, very relaxing. The facial was also very relaxing, I ended up falling asleep when she left me in the room for the mask to harden. Loved it!! Pedicure and manicure was very nice as well. She took her time and did not rush. I loved this place felt so relaxed after I left!! =)

Eyelashes extensions r great here so pretty everyone is really friendly

- Stephanie Hernandez. 6/1/2013